Saturday, February 18th, 2012
Die italienischen Behörden haben angeblich 6 Billiarden1 in falschen amerikanischen Schatzbriefen gefunden.
Italian anti-mafia prosecutors said they seized a record $6 trillion of allegedly fake U.S. Treasury bonds, an amount that's almost half of the U.S.'s public debt.
Falls sie denn falsch sind. Das eigentlich witzige an der Story ist, dass es eine passende Verschwörungstheorie gibt. Nach dieser gab es einen geheime Zusatzvereinbarung zum Vertrag von Versailles, der dazu diente die Goldreserven Chinas unter die Kontrolle der amerikanischen Notenbank und der Bank für internationalen Zahlungsausgleich zu bekommen. Diese Kisten sind wohl das moderne Äquivalent des klassischen Piratenschatzes.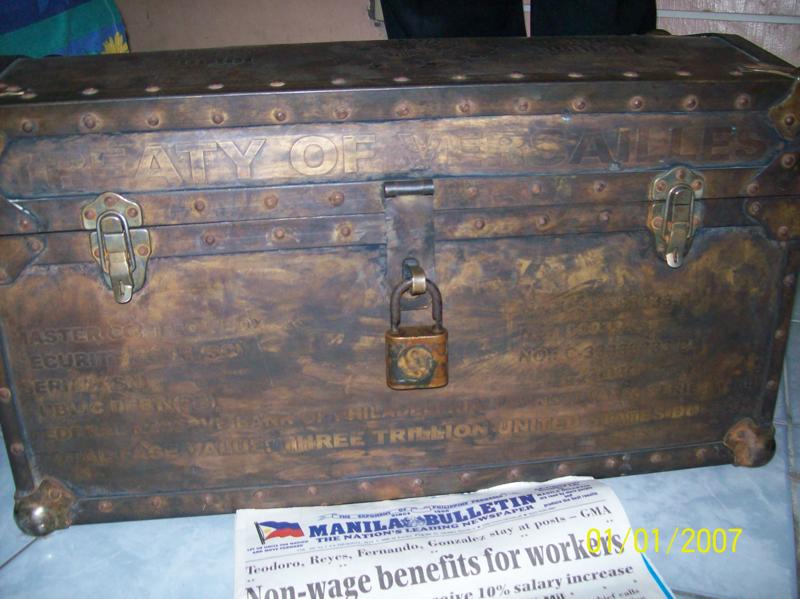 wirkliche Billiarden, nicht falsch übersetzte Milliarden. [↩]
This entry is filed under Uncategorized. You can follow any responses to this entry through the RSS 2.0 feed.You can leave a response, or trackback from your own site.